Why Shopify is the best ecommerce platform for your business
Seamless integration with Google, Meta and Tik Tok. Shopify makes is super easy to integrate your paid ad platforms within its platform. If you want to go one step beyond the normal paid platform tracking and are questioning the reliability of Meta. Check out Triple Whale.
Launch within a week. From their massive theme library (70+ professional-looking templates) to their easy to navigate platform you can launch your store within the same week that you come up with your business. If you need assistance with Shopify setup, reach out here.
14-day free trial. Explore Shopify for free and see for yourself why it's the #1 ecommerce platform.
Sell your NFTs on Shopify. At the time of this post NTFs and crypto have been a bit silence with the market dipping, but that doesn't mean they're going away. As of recent, merchants can sell their NFTs on the platform. It's not an easy setup but brands such as Bigface and Dolce & Gabbana have accomplished it with the help of Shopify.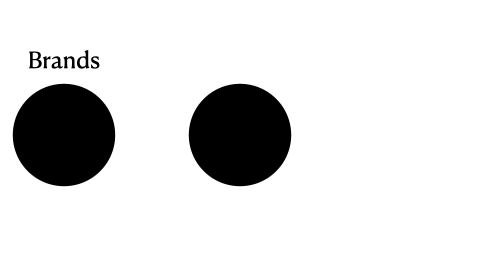 Top payment providers. Paypal, Apple Pay, Google Pay, Bitcoin, the list goes on… Shopify also allows for seamless integration of increasingly popular "buy now, pay later" apps like Klarna, Affirm, and Afterpay.
The blog you're reading right now is supported by Shopify. Putting out content boosts your SEO, provides value for your audience, gets shared on social, increases conversions, and much more.
Optimized for organic growth. Shopufy has built-in SEO features that allow business to optimize and promote their content.
Massive app store to help support your business goals. From managing your email/sms to increasing your average order value. Shopify has an app to support your every business need. Checkout my top 5 Shopify app recommendations here.
Native analytics. Shopify Analytics provides easy view access to your store's activity, visitor behavior, conversion rate, average order value and much more. It even has the ability to create custom reports.
Customize every aspect of your store. Every element of your Shopify can be adjusted and it even functions as a robust content management system that gives you control over all aspects of your site.
Create coupons and discounts codes when you run sales. No third party app needed. You can create all the discount codes your heart desires from a fixed value, percentage, or shipping discount.
Integrate with your physical store. Shopify has a native POS system built into the platform. Allowing for easy integration with payment providers and syncing of products, inventory and more.
Scale with a shipping carrier integration. All major shipping carriers like FedEx, UPS, USPS, DHL are available natively in the platform. Making shipping out your orders a breeze. As your orders grow, ShipStation can also help ease your shipping fears with better shipping automation features.
Additional interesting Shopify facts (at the time this blog was posted):

Shopify revenue was $3.231 billion in 2021, showing an increase of 86% over the past two years.
Total value of transactions processed through Shopify stores leapt to $79.5 billion in 2021.
Over 1.75 millions merchants use Shopify as their primary platform for selling online.
Over 457 million buyers came to and shopped at Shopify stores.
Source(s):https://ecommerce-platforms.com/articles/shopify-revenue